Drucken:
News
Erscheinungsdatum: 01. Januar 0001
Publikumsfonds

Asset Management

Unternehmen

Institutionelle Investoren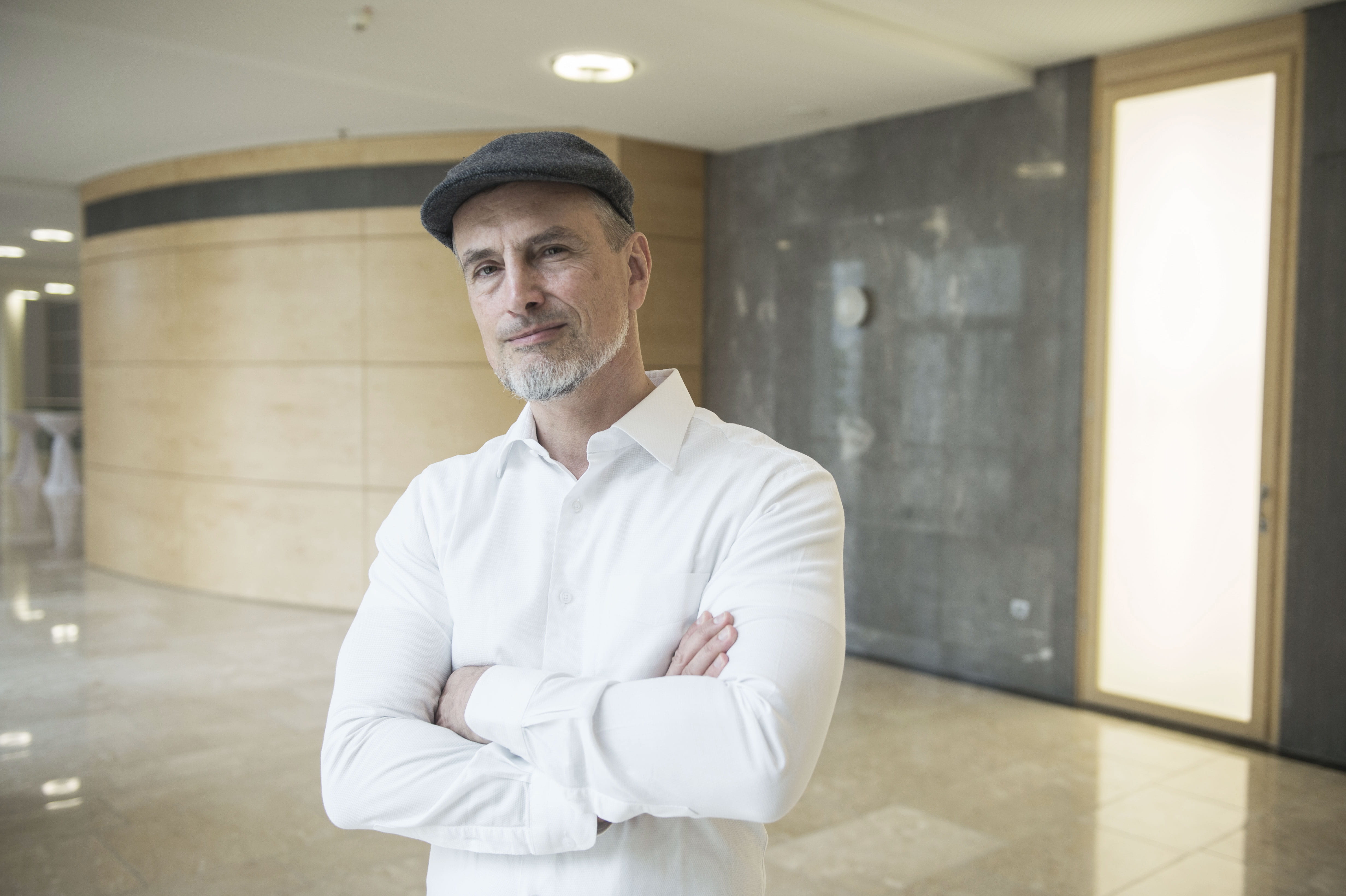 Foto: Martin Wilhelm Quelle: Sven Jakobsen
One of the trends in asset management is AI – "artificial intelligence." Through neural networks and recognition of recurrent patterns, software programmes and the devices they operate possess capabilities that will change the industry in a fundamental way. Professor Jürgen Schmidhuber, a computer scientist and developer of such AI programmes, explains in an interview with Universal-Investment what consequences this will have for the management and distribution of funds as well.
?Universal-Investment: What is meant by artificial intelligence and neural networks?
!Schmidhuber: In the area of general artificial intelligence, researchers are aiming to develop machines that think and learn from experience how to solve any problem – if it is indeed solvable. In my research groups, artificial neural networks – among other things – were developed that learn from training examples, in a similar way to how neurons work in our brains. In 2011, our system outperformed humans for the first time in a visual pattern recognition task. These successes are taking place against the backdrop of rapid technological development: For every euro in acquisition costs, computers are getting faster by a factor of 10 every five years. In a few decades, a single, relatively cheap machine will therefore have the computing power of the entire human race.
?Universal-Investment: How will this pattern recognition develop further?
!Schmidhuber: The constantly increasing computational power makes it possible for learning methods that we developed years ago at the very outset to not only solve basic problems, but to also master demanding tasks – from speech recognition and video analysis through to the machine translation of languages. At the moment, we are on the cusp of superhuman pattern recognition. However, we have already been working on the next step for a long time: True artificial intelligence not only recognises patterns, but can also create them itself through action planning, as it learns to shape the world in accordance with its specified objectives.
 For further information on Professor Dr. Jürgen Schmidhuber and the IDSIA Institute, check out: http://www.idsia.ch
?Universal-Investment: Are financial market participants already resorting to neural models?
!Schmidhuber: Yes, the neural stock price prediction is, in principle, old hat from the 1990s. However, it is steadily becoming more refined, partly due to the better learning methods that we have developed over the past few decades. Virtually all large hedge funds today employ at least small teams that are familiar with machine learning methods and neural networks to a certain extent. Others are working together with external specialists, like us, for example.
?Universal-Investment: What possible uses do you see for AI in the financial industry in the near future?
!Schmidhuber: Countless applications are conceivable, from long-term investing through to high-frequency trading. There is great potential because a lot of meaningful data is still barely used today. One example from the trading areas of banks or exchanges illustrates this: Whoever engages in facial and emotion recognition through neural networks can benefit, within the context of further data, from being able to detect sudden surprise or dismay from the facial expressions of the participants.
?Universal-Investment: Will fund managers and chief investment officers be redundant in future because of AI?
!Schmidhuber: That can't be completely ruled out. I would even be a little amazed if it didn't come to that.
?Universal-Investment: Can artificial intelligence and pattern recognition also be of use in personal financial advice for clients and in the sale of financial products?
!Schmidhuber: Personal financial advice still appears to require a direct, face-to-face conversation these days. However, there are certain domains - such as the booking of flights - where some customers don't even notice anymore that they have been served by a chat bot that uses its artificial neural network to understand language and, given sensible answers, make useful travel suggestions.As such, it doesn't take much imagination to predict that the provision of financial advice will also be at least partially automated within the foreseeable future.