Print
Partner News
A new fund in a changing world
Retail funds

Institutional investors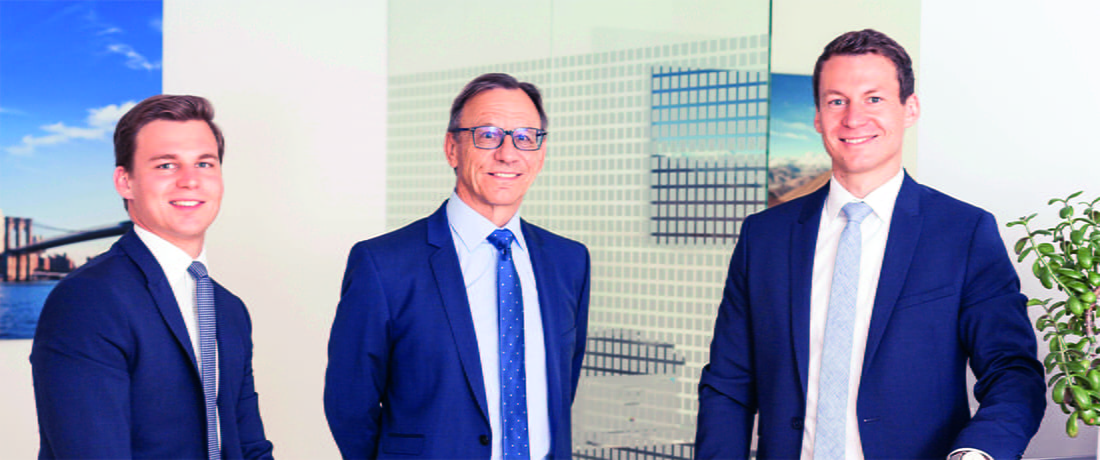 The global challenges of overpopulation, climate change, and resource scarcity are multifaceted and intricate. However, the Swabian investment boutique ABELE Depotverwaltung sees immense potential in tackling these challenges. To tap this potential, the family-run asset management firm has created the ABELE Global Challenger fund (ISIN DE000A3D05C3). In the recent interview with ChampionsNews, the two fund advisors, Dr Jürgen Abele and Jochen Abele, discuss the criteria they use to select shares, including sustainability considerations, and highlight some particularly noteworthy stocks. They also offer their outlook for the stock market in 2023.
ChampionsNews: How did the concept for another equity fund arise within your firm, Dr Jürgen Abele and Mr. Jochen Abele?
Dr Jürgen Abele: We live in a dynamic world that is faced with significant global difficulties. Despite this, these "challenges" present significant opportunities. Our belief is that these opportunities will be taken advantage of, not by established blue chip companies, but rather by innovative, medium-sized challenger firms.

Jochen Abele: The aim of the new ABELE Global Challenger fund is to provide an investment strategy that prioritises sustainability, offering investors a means to position themselves in a rapidly evolving world.

This fund complements our already successful ABELE Ostalb Global (ISIN DE000A0Q2SC0 (share class A)), which was launched in 2008 and has proven to be an optimal core investment for investors in the equity sector. By utilising a flexible investment strategy, we aim to capitalise on the opportunities on offer in international stock markets. There is no set constraint for geographical or sector-specific allocations. When it comes to stock selection, it is crucial for us to identify securities with above-average price potential and distinguishable innovative solutions within their industry.
When it comes to stock selection, it is crucial for us to identify securities with above-average price potential and distinguishable innovative solutions within their industry.
Why are you thinking about launching a new equity fund in the current environment?
Dr Jürgen Abele: The concept of a mid-cap strategy has been under consideration for several years. The present market phase presents exceptional long-term prospects for an active investment approach. The conflict in Ukraine and the sudden rise in interest rates have driven many investors towards safe haven investments, leading to a particularly hard hit for smaller growth stocks.

Jochen Abele: Furthermore, the increasing prevalence of passively managed funds presents an excellent opportunity for stock pickers. In negative market phases, it is often observed that smaller quality companies are indiscriminately sold. We view the risk-reward ratio for long-term investors to be highly attractive at present.

What equity exposure does the ABELE Global Challenger fund offer its investors?
Jochen Abele: The ABELE Global Challenger fund offers investors global equity exposure with a focus on mid-cap growth stocks. There are over 80 companies in the S&P 500 that have a market capitalisation of over 100 billion US dollars. This accounts for over two-thirds of the total market capitalisation of the index. Therefore, these large-cap companies are deliberately excluded from the fund.

Dr Jürgen Abele: By focusing on innovative challenger firms and maintaining a balanced mix of sectors and regions, the result for the investor is a portfolio with excellent alpha potential, in stark contrast to common benchmark indices.

Please explain the investment approach in more detail.
Dr Jürgen Abele: The ABELE Global Challenger investment strategy selects business models that offer a harmonious blend of future-oriented solutions and sustainably high returns on capital. We are not concerned with highly acclaimed stocks that may never yield profits. Instead, our risk management approach focuses on the quality of the 30 to 40 individual stocks held in the portfolio.
Jochen Abele: Moreover, sustainability is also a crucial factor in the investment selection process. Our approach consists of two steps. Firstly, we exclude companies that violate the minimum exclusions defined by the German ESG target market concept. Secondly, we use best-in-class methods to filter out companies with poor ESG ratings.

Which companies do you invest in for example?
Jochen Abele: A company that fits our investment criteria is Tomra Systems. As a pioneer in recycling technology, the Norwegian firm has a proven track record of delivering excellent returns on capital, with a return of around 15 percent. With its innovative collection and sorting systems, Tomra is well-positioned to capitalise on the megatrend sustainability, offering attractive growth prospects for investors.

Dr Jürgen Abele: Another example is Bachem, a leading global player in the peptides market. As an essential component for the pharmaceutical and biotechnology industries, the Swiss company holds immense growth potential. Its impressive returns on capital, coupled with robust growth, make it a compelling investment opportunity. The recent de-escalation of its overvaluation has only further heightened its investment appeal.
Our investment strategy, which focuses on innovative challenger stocks, is poised for substantial growth in the coming years. Many of the world's pressing issues can only be addressed by investing in cutting-edge technologies.
Finally, a question about the current market situation. What is your outlook for the stock markets in 2023 and beyond?
Jochen Abele: The exuberance of 2021 gave way to a dose of reality in the following year. The market correction was crucial and long overdue. Although 2023 may be marked by volatility, it will also present numerous opportunities as valuations have returned to a more reasonable level.

Dr Jürgen Abele: We find ourselves at a pivotal moment. The planet's mounting challenges, including climate change and shifting geopolitical dynamics, demand a change in behaviour and practices. Companies and their stocks that fail to adapt to these changes will likely face negative outcomes in the years ahead.

Our investment strategy, which focuses on innovative challenger stocks, is poised for substantial growth in the coming years. Many of the world's pressing issues can only be addressed by investing in cutting-edge technologies, and this is what makes us optimistic for the future.
©2023. All rights reserved. This publication is exclusively intended for the use of professional and semiprofessional investors and is not intended for private investors. This publication is for information purposes only. The information provided should not be taken as recommendation or advice. All information is based on publicly available sources which we consider to be reliable. We cannot guarantee the accuracy or completeness of the information, and no statement in this publication is to be understood as such a guarantee. The opinions expressed in this publication are subject to change without notice. Information on historical performance do not allow conclusions about or otherwise guarantee future performance. The sole basis for the acquisition of units is the Fund documentation for the respective investment fund, which is available free of charge at Universal Investment and in the Internet at www.universal-investment.com. This does not constitute an offer or invitation to subscribe for units or shares of an investment fund. The information presented should not be considered reliable in this sense, as it is incomplete with regard to the possible interpretation as a subscription offer and may still be subject to change.
A summary of your investor rights can be found at www.universal-investment.com/en/Corporate/Compliance/Investor-Rights. In addition, we would like to point out that Universal Investment may, in the case of funds for which it has made arrangements as management company for the distribution of fund units in other EU member states, decide to cancel these arrangements in accordance with Article 93a of Directive 2009/65/EC and Article 32a of Directive 2011/61/EU, i.e. in particular by making a blanket offer to repurchase or redeem all corresponding units held by investors in the relevant member state.