Print
Partner News
Launching a fund in challenging times
Retail funds

Institutional investors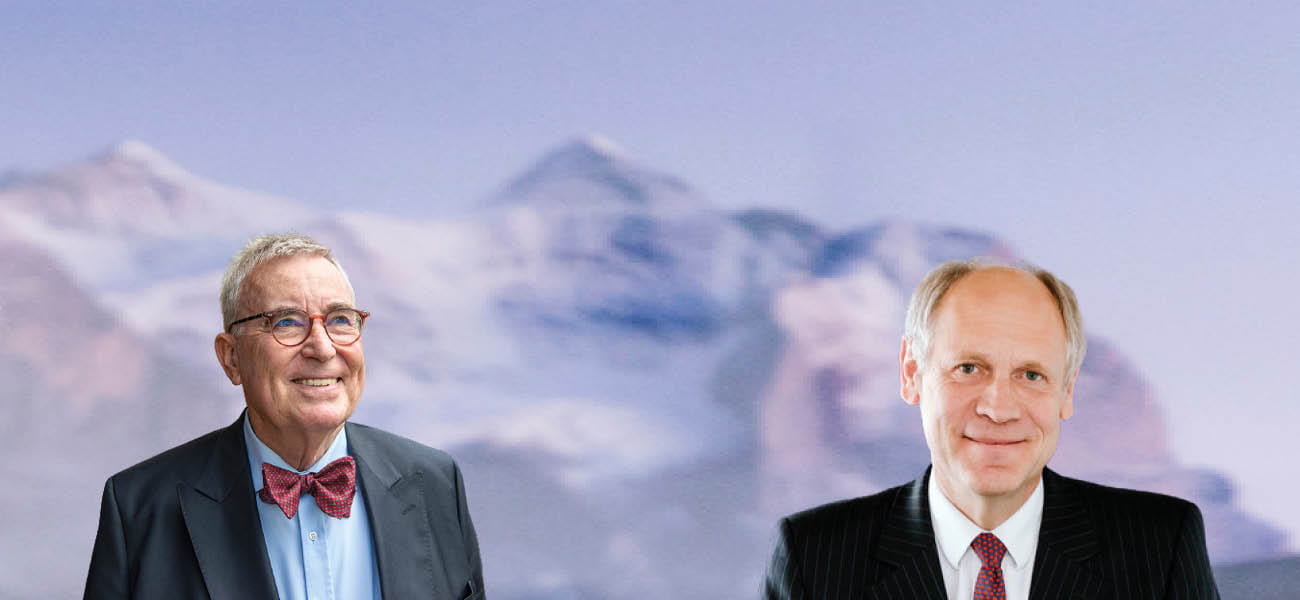 One of them will be 82 "years young" and is one of the veterans of the German fund industry. The other is a lot younger and he is a portfolio manager who is in a class of his own.

These two men, Walter Schmitz and Dr. Hendrik Leber have known each other for an eternity. They are good friends and have jointly developed and implemented numerous innovative fund concepts over the years. Recently, they have come up with a new idea. It is an equity fund called the All Stars 10x10 (ISIN DE000A3C91Q5 (share class R)).

It forms part of the All Stars Fondsservice and was approved by BaFin just a few months ago. In an interview with ChampionsNews, Walter Schmitz and Dr. Hendrik Leber discuss their strategy for the new fund and offer their views on the current market situation.
ChampionsNews: Mr. Schmitz and Dr. Leber, it has been a rollercoaster ride for the stock markets since Putin's attack on Ukraine. To make matters worse, major central banks have raised key interest rates, and at times quite drastically. Do you think it is wise to launch a new equity fund at this time?

Walter Schmitz: You cannot set up a fund overnight. Since the moment Dr. Leber and I had the idea to set up this fund, all the way to its final approval, months had passed, perhaps even more than half a year. We started designing the All Stars 10×10 fund together in the summer of 2021, and we received approval at the end of May 2022.

Dr. Hendrik Leber: There is also the positive aspects regarding these times as unfavourable. It is all about perspective. At the end of April for instance, we saw very good quality stocks on the global stock market at prices that we have not seen in ages. Over the medium to longer term, I believe these recent weeks or months have created favorable buying opportunities. This was always in line with the fund's investment strategy, which we were pleased to see.

Walter Schmitz: If I may add, the results have been remarkable so far. Just like tens of millions of people, we did not expect Putin to invade Ukraine. I also know from 60 years of investment experience that there is never an ideal time to launch a fund anyway.

How would you assess the current situation?

Dr. Hendrik Leber: The reaction from international markets to the war in Ukraine was like something out of a textbook. Most investors did not panic, but they were considerably unsettled.

It is well-known that general uncertainty does not provide a favourable environment for stock prices. However, it does for those investors entering the market. Moreover, in view of historically high inflation rates, major central banks have in some cases drastically increased interest rates.
Although this is the economically correct action for central banks to take, it is not a favourable development for stock markets.

However, there have been some gradual yet positive developments. It is encouraging that the previous uncertainty investors felt has gradually diminished, giving way to greater risk planning and a return to the market.

Investors appreciate that central banks are finally getting serious about fighting inflation. It is also interesting that there are now fewer threatening overtures coming from the Kremlin. However, it will be some time before equities return to calmer conditions.
The biggest risk is to not invest and take not others risks. If you invest over the long term, say between 10 or 20 years, then well-managed equity funds are likely to deliver attractive returns.
What do you say to investors who have experience with stocks and equity funds, but are now holding back out of fear? In this situation, how would you promote the All Stars 10×10, which does not yet have a track record?

Walter Schmitz: I have experienced a lot since the 1960s. It felt like there were countless crashes, but also seemingly countless bull markets that gave investors comparatively attractive returns over the years. From these experiences I have gained unique insights as both an investor and also as an asset manager.
The biggest risk is to not invest and take not others risks. If you invest over the long term, say between 10 or 20 years, then well-managed equity funds are likely to deliver attractive returns. Investing in shares and equity funds is not a sprint. It's more like a marathon.
Have you invested in the All Stars 10x10 yourself?

Walter Schmitz: There are three of us and we have collectively invested EUR 22 million, providing all the start-up money ourselves. 15 million Euro alone comes from my family's assets. As you can see, we are convinced that our fund concept works and that the All Stars 10×10 will be a very good investment over the long term. With our own investment in the fund, we want to demonstrate our commit to our investors, who have entrusted us with their money and our portfolio manager, Hendrik Leber.
Just over a year ago, we filtered out ten different, yet promising investment themes. These include, the 'giants', the 'best dividend payers', the 'most profitable companies' and seven other themes.
Dr. Leber, your business partner and friend Walter Schmitz, described the All Stars 10×10 as a unique innovative fund. Why?

Dr. Hendrik Leber: I think the fund concept is indeed innovative and unique. As Walter Schmitz just mentioned, just over a year ago, we filtered out ten different, yet promising investment themes. These include, the "giants", the "best dividend payers", the "most profitable companies" and seven other themes. Seven members of my portfolio management team select what they consider to be the ten most attractive companies for each investment theme. The portfolio can therefore contain a maximum of 100 different stocks. There are fewer than this figure because there is a lot of overlap. I have the last word, so to speak, and control the investment process.

Walter Schmitz: From our point of view, the strategy is transparent, clear and, above all, easy to understand for private investors. In combination with Hendrik Leber as one of the best and most successful fund managers together with his team, the result is an equity fund that offers very good return potential opportunities.

What average return are you aiming for over the long term?

Walter Schmitz: I am guided by the performance of my previous funds. These have brought their investors an annual average return of between eight and ten percent. The return of the All Stars 10×10 should not be different.

©2023. All rights reserved. This publication is exclusively intended for the use of professional and semiprofessional investors and is not intended for private investors. This publication is for information purposes only. The information provided should not be taken as recommendation or advice. All information is based on publicly available sources which we consider to be reliable. We cannot guarantee the accuracy or completeness of the information, and no statement in this publication is to be understood as such a guarantee. The opinions expressed in this publication are subject to change without notice. Information on historical performance do not allow conclusions about or otherwise guarantee future performance. The sole basis for the acquisition of units is the Fund documentation for the respective investment fund, which is available free of charge at Universal Investment and in the Internet at www.universal-investment.com. This does not constitute an offer or invitation to subscribe for units or shares of an investment fund. The information presented should not be considered reliable in this sense, as it is incomplete with regard to the possible interpretation as a subscription offer and may still be subject to change.
A summary of your investor rights can be found at www.universal-investment.com/en/Corporate/Compliance/Investor-Rights. In addition, we would like to point out that Universal Investment may, in the case of funds for which it has made arrangements as management company for the distribution of fund units in other EU member states, decide to cancel these arrangements in accordance with Article 93a of Directive 2009/65/EC and Article 32a of Directive 2011/61/EU, i.e. in particular by making a blanket offer to repurchase or redeem all corresponding units held by investors in the relevant member state.