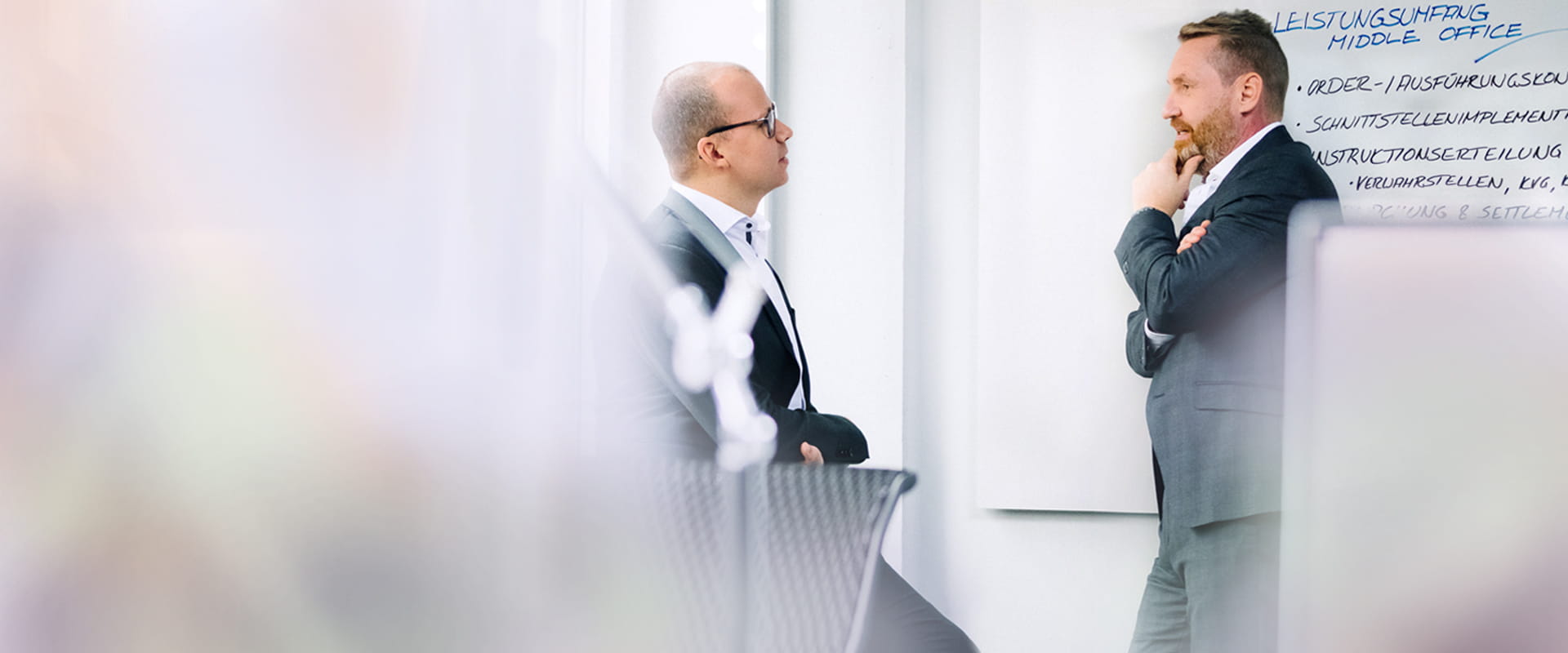 Save time and money in the settlement of securities and collateral management
The production assistant middle office
Our middle office allows you to focus on your core business
Do you find the constantly growing number of trades and the complex regulatory requirements for securities trading challenging? We ensure the swift, uncomplicated settlement of securities orders and/or collateral management for fund initiators who use our outsourcing services. We not only handle all the communication between your trading partners, but we also ensure compliance with regulatory requirements – regardless of whether we are your white label fund's management company or not.
You no longer need to spent valuable time on
More than 20 highly-experienced specialists ensure a swift and uncomplicated onboarding of the middle office function. We have a foothold in all the relevant global markets through our cooperation with a broad range of renowned custodians in Germany and Luxembourg. Should you require additional interfaces, we will set them up for you. Your biggest advantage is probably that fees are dependent on trading volumes, meaning you can therefore change fixed costs into variable costs as well as leverage personnel efficiencies.

Settlement of securities in all relevant asset classes and OTC-derivatives
Once you have decided to outsource your middle office to us, we take on the broker matching function on the securities settlement side. This entails managing order and settlement controls – from instructions through to settlement. In addition, we instruct custodians and management companies (KVGs) on the settlement of securities, as well as monitor and implement regulatory requirements such as the CSDR. In case of any disputes we will take on the task of resolving them.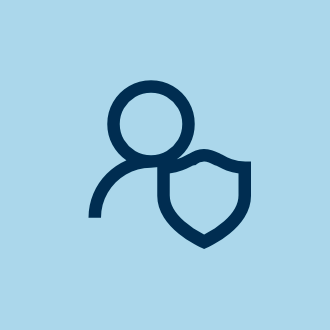 The top choice for collateral management
As soon as you trade OTC-derivates within your white label fund collateral management becomes an important topic. Under over-the-counter trading rules it is mandatory to provide collateral. We are happy to support you in the provision of collateral (cash and securities) and beyond, as well as in collateral management transactions and compliance with regulatory requirements (European Markets Infrastructure Regulation). Furthermore, we take care of reconciliations and help you resolve disputes.
Contact
Marcus Kuntz
Area Head Sales & Fund Distribution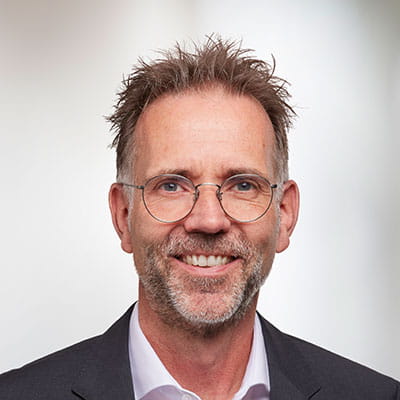 Andreas Gessinger
Area Head Relationship Management Fund Initiators