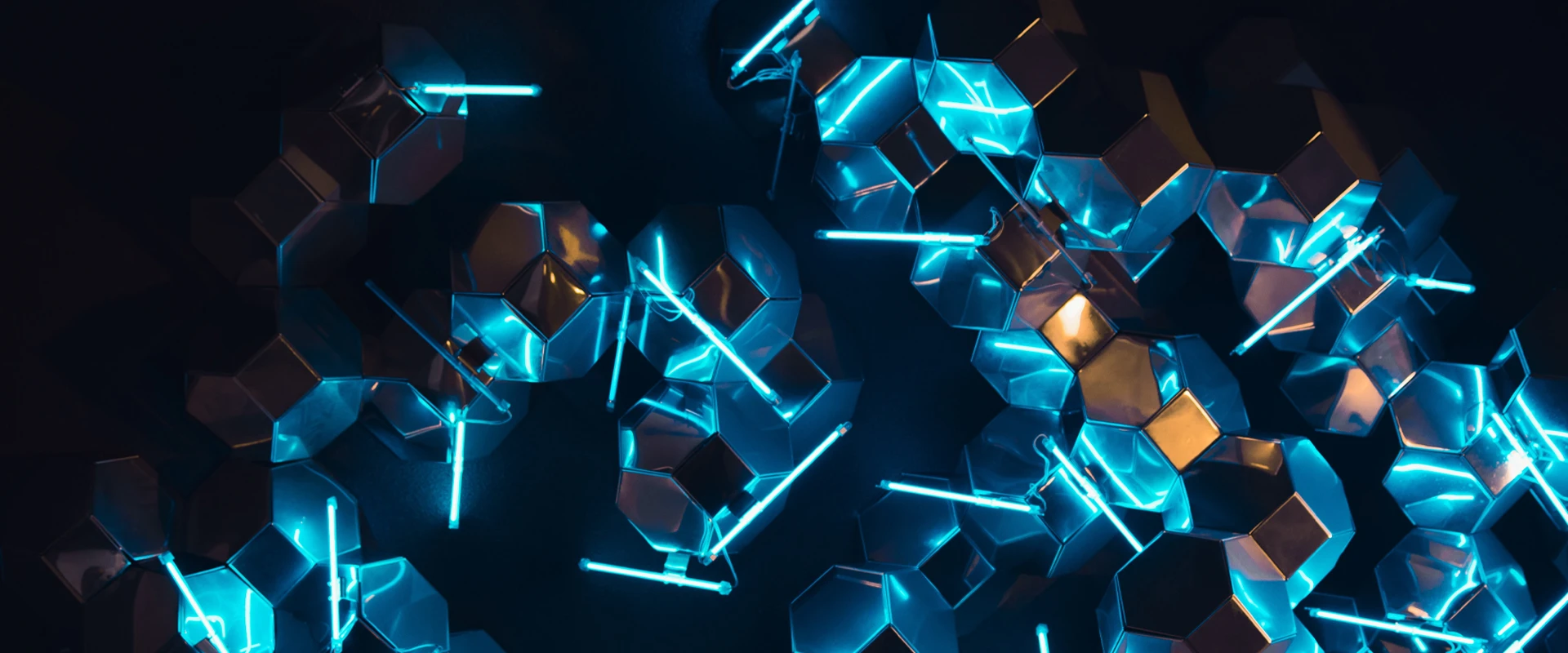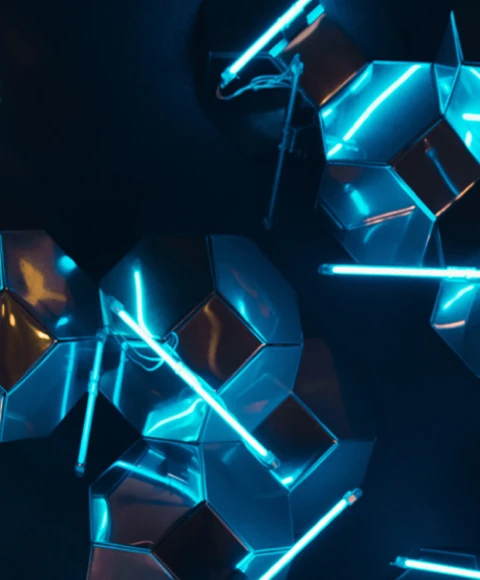 Digital assets for asset managers
In the spotlight:
digital assets
take the stage
Enter the world of digital assets with the
UI Enlyte investment platform
We are pioneers, guiding our clients into the world of blockchain. Formed in December 2020 to bring traditional regulated funds into today's digital world, UI Enlyte is one of the world's first end-to-end investment platforms for digital assets.
Our platform allows asset managers to issue, manage and distribute digital assets in an environment for regulated companies: an innovative white label solution that eliminates the need for you to invest into your own blockchain technology.

assetservicingtimes Awards 2022

Universal Investment Group awarded at the assetservicingtimes Industry Excellence Awards 2022 as best Digital Asset Initiative of the year. New opportunities for asset managers
UI Enlyte opens up a wealth of new opportunities. Asset managers can save valuable time and money as well as access new asset classes if they issue digital assets via blockchain / DLT. Asset managers can provide their investors with new, easily-accessible investment opportunities in cryptocurrencies and other digital assets. Once the regulatory framework is in place, clients will be able to use the Enlyte platform to issue a fully-digitalised fund consisting solely of digital assets.
Tap into new client groups
Digital assets are potentially interesting for all client groups within the current regulatory framework. Asset managers can also tap into new client groups: crypto-savvy individuals, for example, or private investors who would like to invest in assets that have until now been the preserve of professionals. Likewise, clients who wish to invest smaller amounts can be approached. The investment process will be faster and more straightforward: digital assets can be traded with lower minimum investment volumes. Financial transactions will be far smoother and more efficient.
In providing a comprehensive white label solution and cooperating with established partners in the areas of custody, trading and structuring, UI Enlyte clearly stands out from the competition.
UI Enlyte is based on distributed ledger technology and provides regulated companies worldwide with a modular, end-to-end platform for digital assets.
UI Enlyte adopts a holistic approach: the entire investment process is fully digitalised. The key phases of the investment process are all mapped digitally: from client onboarding and the issuance of digital assets and their administration to reporting.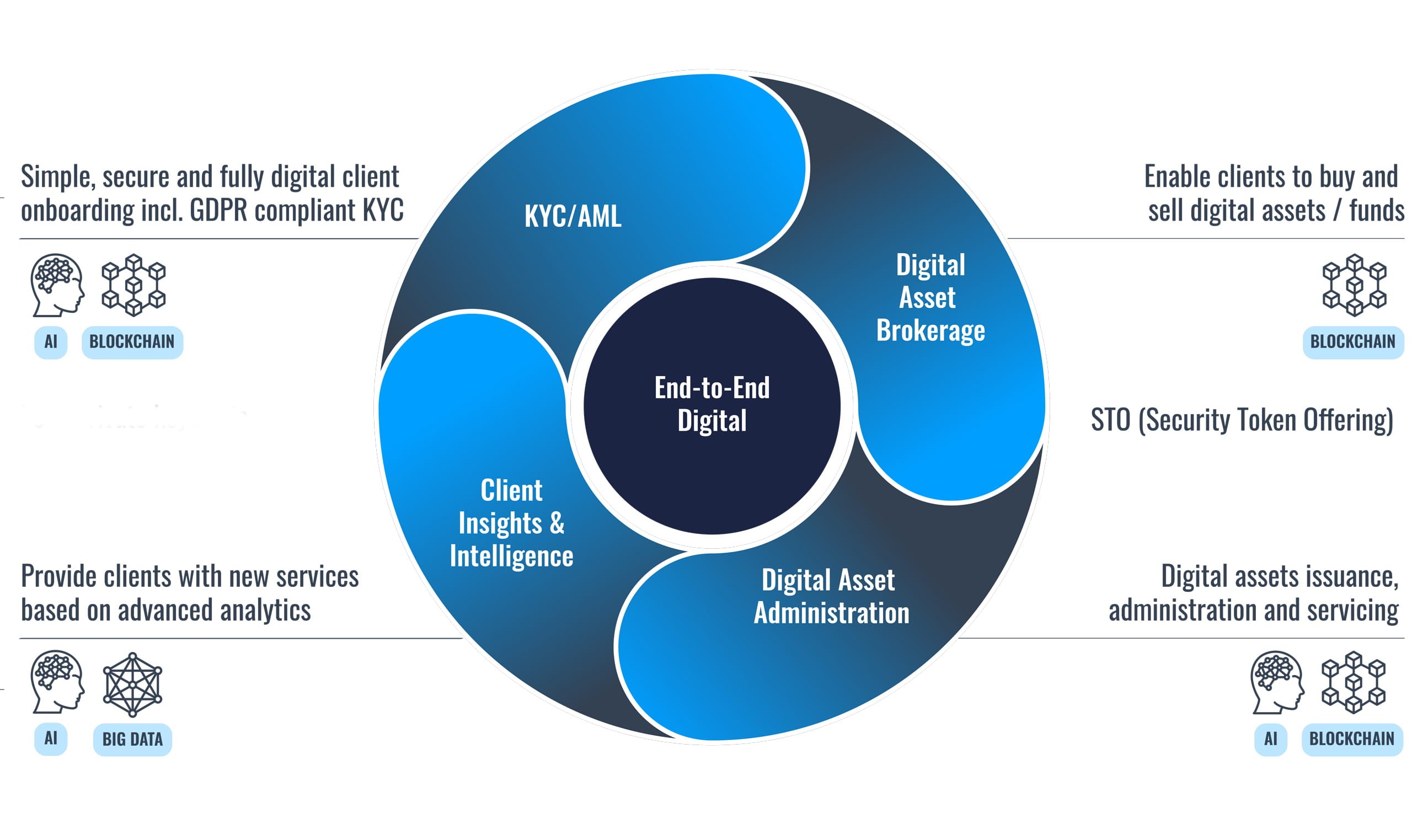 Digital assets are digital representations of assets that are mapped on the blockchain. The main categories the Enlyte platform supports include:
Cryptocurrencies: digital currencies with decentralised systems and secure cryptographic payment methods. Examples include Bitcoin, Ethereum and Solana
"Stablecoins" (cryptocurrencies whose value is pegged to a fiat currency)
Tokenised shares and equity in private companies
Tokenised bonds (debt/STO)
Hybrid forms such as tokenised convertible bonds or preferred shares
Non-fungible tokens (NFT), non-interchangeable, digitally-protected assets such as computer-generated artworks
DeFi (Decentralised Finance): generic term for traditional financial services that are processed via a decentralised platform
DEX (Decentralised Exchanges): decentralised exchanges that allow trading without intermediaries.
The five product dimensions of UI Enlyte
UI Enlyte has several product dimensions: new additions include a technical solution that facilitates cryptoasset investments that comply with Section 284 of the German Investment Code (KAGB) under which open-ended domestic special AIFs with fixed investment conditions can invest up to 20 percent in cryptoassets, as well as in the tokenisation of fund units for UCITS (Undertakings for the Collective Investment in Transferable Securities) and AIFs (Alternative Investment Funds).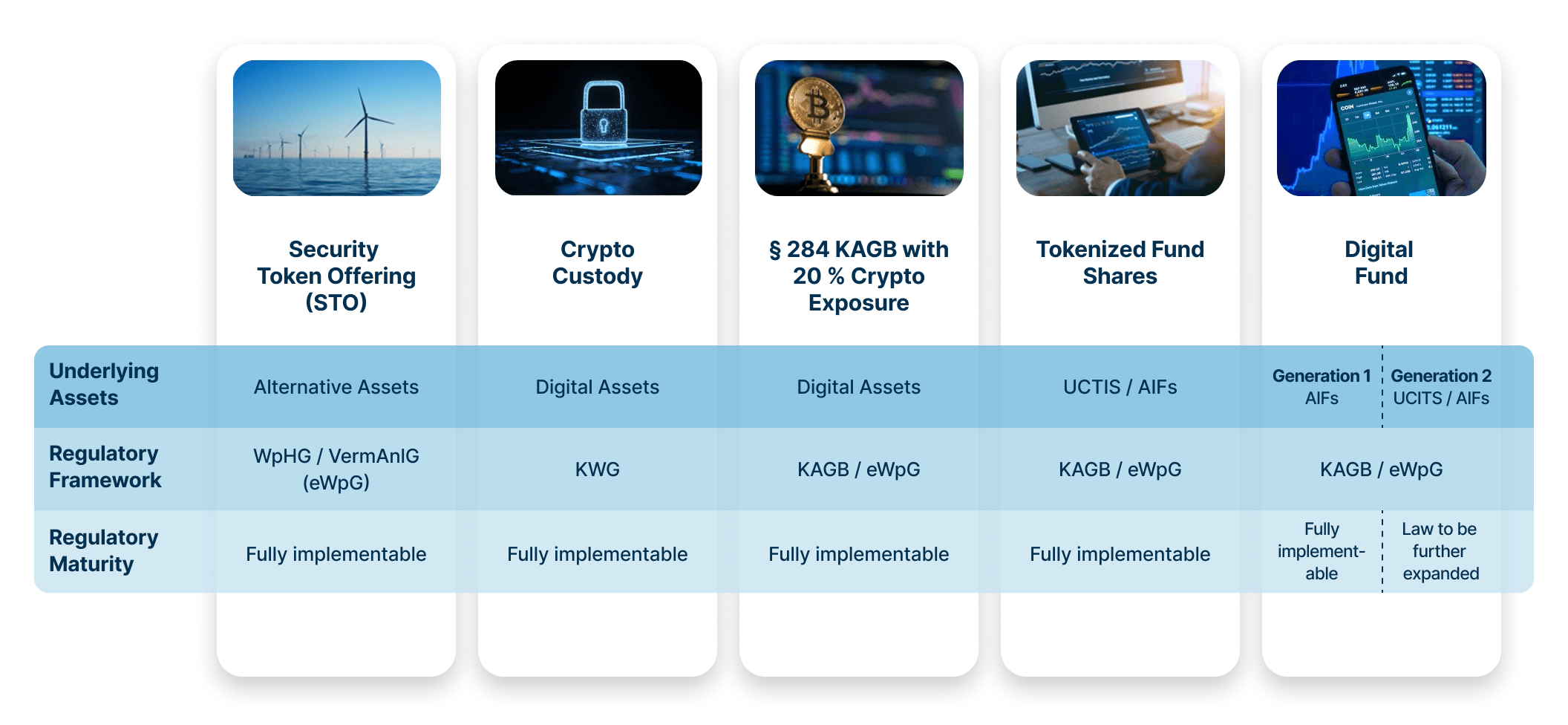 The benefits of working with UI Enlyte
Through UI Enlyte, the Universal Investment Group has launched a powerful investment platform for digital assets and taken the next logical step in its successful drive into the next dimension.
Enables a regulatory-compliant, efficient and secure investment process
Independent, end-to-end platform for the entire investment process
Ecosystem with trusted and established partners
World-class security and cybersecurity best practices
ISO certified since August 2021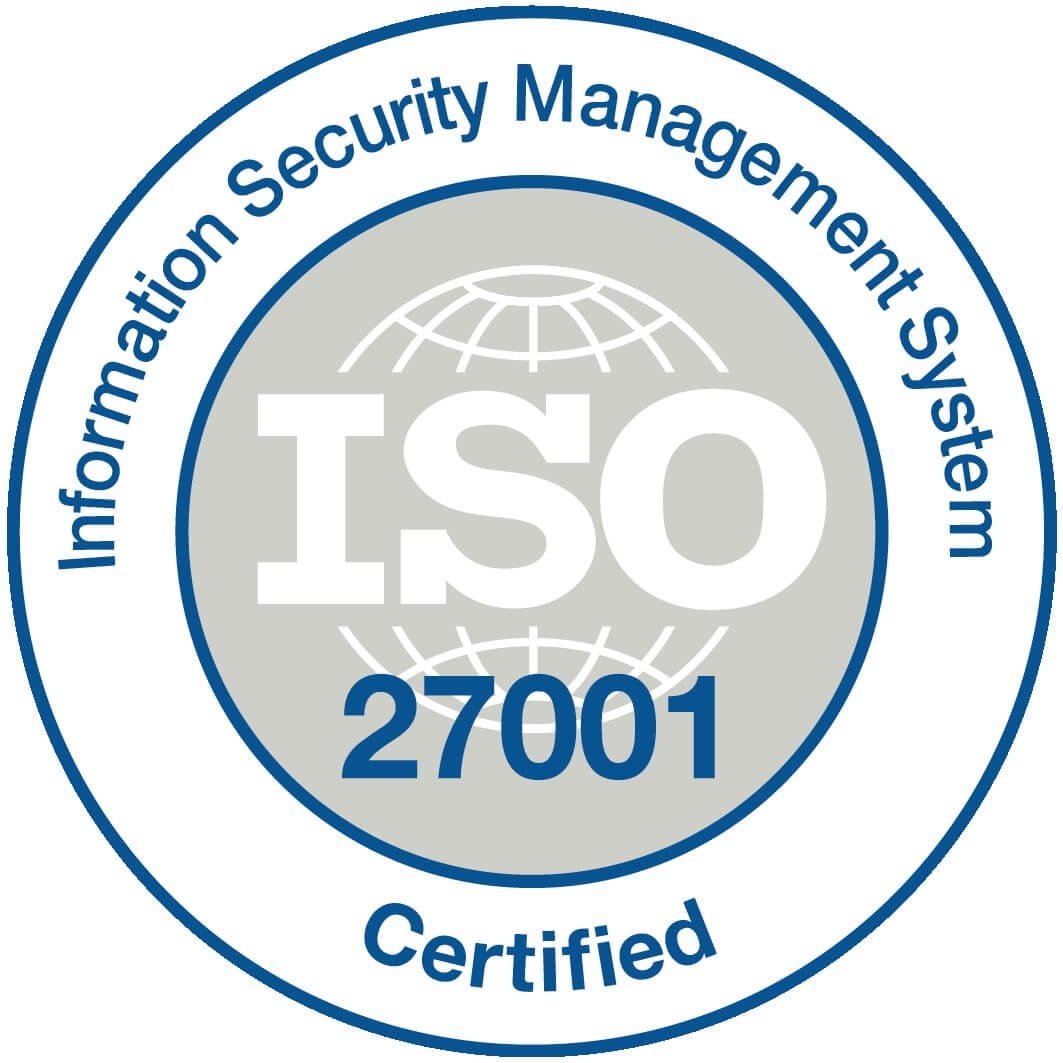 Contact
Marcus Kuntz
Area Head Sales & Fund Distribution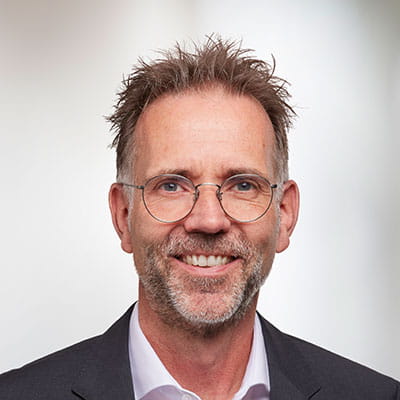 Andreas Gessinger
Area Head Relationship Management Fund Initiators