Print
Partner News
How to actively influence sustainable business models
Marketing ad
Retail funds

Institutional investors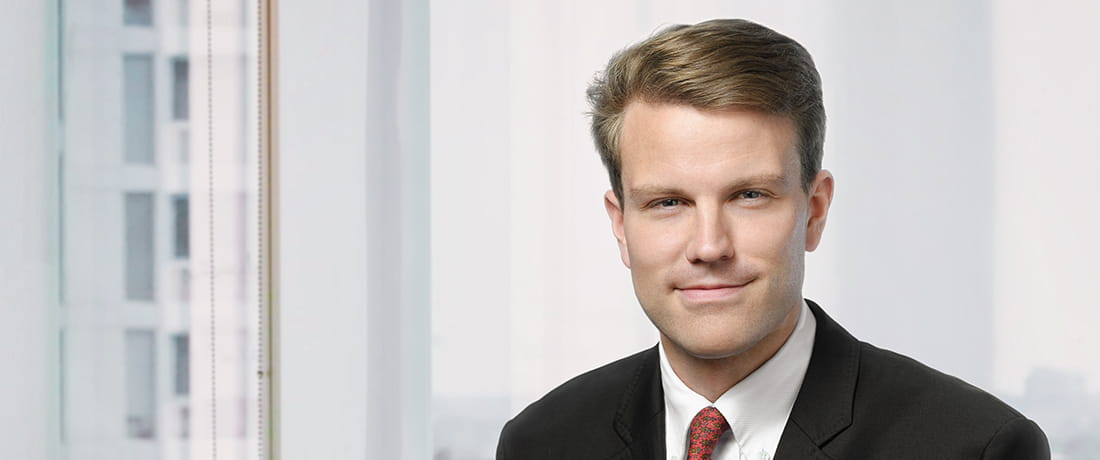 Asset manager Ethius Invest Schweiz – based in Lucerne and founded in 2018 – not only invests in sustainable companies, but also tries to actively influence them. The asset manager specializes in sustainable investing and valuation analysis, and seeks to increase the sustainability performance of the companies held in the Ethius Global Impact fund (ISINs DE000A2QCX03 (share class Inst EUR), DE000A2QCXY8 (share class Privat EUR)).

Julius van Sambeck, Managing Director of Ethius, explains in the interview how this is implemented in practice and also what social impact a global equity fund with an Article 9 classification should be able to achieve.
Which companies does the Ethius Global Impact fund invest in since its launch in March 2021?
Julius van Sambeck: The Ethius Global Impact fund currently invests in all 50 companies in the Global Challenges Index (GCX).

This index follows strict and consistent exclusion criteria set out by the Hamburg-Hannover Stock Exchange. This approach has been successful since 2007 and includes the exclusion of fossil fuels. It has provided a leading example of what sustainable development means, tackling the often lamented abstractness of the concept. By contrast, it clearly defines the positive criteria needed for stock selection.
Most of the companies held in the fund portfolio are located in Europe, a smaller part in North America. They are distinguished by their active, substantial and pioneering contributions to addressing seven identified global challenges. These include dealing with population development, poverty, climate change, biodiversity, deforestation as well as enabling access to clean drinking water and establishing good governance structures.

Large tech companies have just as little room in the Ethius Global Impact as oil multinationals or agricultural giants. The weighting of the individual stocks in our fund is also unique because smaller companies have a higher weighting within the index. The reason for this is simple. Small and medium-sized companies often have business models that can make substantial contributions to the identified global challenges. In addition, as an active fund manager we are committed to the companies and are in close contact with stakeholders. We vote at general meetings on a fiduciary basis and within the framework of our fund philosophy.
Perhaps this is why your fund has already been classified as Article 9 compliant after it was launched under EU Disclosure Regulation (SFDR). What kind of social impact should the fund achieve and what goals did you set when you launched the fund?
The fund strives to make sustainable investments in accordance with Article 9 of the SFDR. These investments always have a direct or indirect impact on the environment and society. This also applies to the impact on investments made within the Ethius Global Impact fund.

The passive approach that our investment strategy takes has an indirect effect. With an ethically sustainable stock selection process of listed securities (SRI investing), we support companies that have particularly strong social and ecological criteria on the basis of individual stock analysis. As the name "Global Challenges" suggests, the extent to which companies actively face the major global challenges of our time is decisive during the selection process.
The active investment strategy that the fund follows has a direct effect. Through constructive dialogue with the companies in the fund universe and with the investor network "Shareholders for Change", explicit demands on the companies are clarified.

Influencing these companies through constructive dialogue is directly linked to the impact these companies have on their environment and society through their business activities. We perform these tasks on behalf of our investors on a fiduciary basis. We are free from conflicts of interest and are not obliged to serve any financial groups.

Therefore, our active investment strategy also includes philanthropic commitments, which is achieved through the financial support of projects and programmes managed by the Ethius Foundation.

The strategy represents the most direct and measurable form of positive impact through continuous donations made for specific and charitable purposes, within the seven challenges mentioned above.

Programmes and projects are partially financed by the fund's turnover. Moreover, 15 percent of what the portfolio manager earns is paid directly into the Ethius Foundation.
We create a public transparent profile for every company that we look at, which covers their strengths and weaknesses. From here, we can advise these companies on how they can improve.
You conduct intensive dialogue with the companies you invest in on sustainability issues. But does that make sense if these companies are already considered sustainability-friendly because they are in the GCX index?
The companies within the portfolio have core businesses that make substantial contributions to the global challenges that we face. However, this does not mean that these companies have high sustainability standards when it comes to how they practice business.

It is true that some of these companies are already distinguished by their sustainable business models. This makes it easier for us to enter into dialogue with them when we want to make suggestions on how they can improve and further increase their sustainability performance.

We create a public transparent profile for every company that we look at, which covers their strengths and weaknesses. From here, we can advise these companies on how they can improve.

We are aware the we will not change the world with our fund alone. However, we believe our actions are important because they appeal to other investors to also help try to make the companies we invest in better. The impact of what we do is effective when other shareholders within the companies our fund invests in, also actively support transforming these companies into sustainable businesses. For our part, by being active, we can have an influence in our impact area to make this happen.
©2023. All rights reserved. This publication is exclusively intended for the use of professional and semiprofessional investors and is not intended for private investors. This publication is for information purposes only. The information provided should not be taken as recommendation or advice. All information is based on publicly available sources which we consider to be reliable. We cannot guarantee the accuracy or completeness of the information, and no statement in this publication is to be understood as such a guarantee. The opinions expressed in this publication are subject to change without notice. Information on historical performance do not allow conclusions about or otherwise guarantee future performance. The sole basis for the acquisition of units is the Fund documentation for the respective investment fund, which is available free of charge at Universal Investment and in the Internet at www.universal-investment.com. This does not constitute an offer or invitation to subscribe for units or shares of an investment fund. The information presented should not be considered reliable in this sense, as it is incomplete with regard to the possible interpretation as a subscription offer and may still be subject to change.
A summary of your investor rights can be found at www.universal-investment.com/en/Corporate/Compliance/Investor-Rights. In addition, we would like to point out that Universal Investment may, in the case of funds for which it has made arrangements as management company for the distribution of fund units in other EU member states, decide to cancel these arrangements in accordance with Article 93a of Directive 2009/65/EC and Article 32a of Directive 2011/61/EU, i.e. in particular by making a blanket offer to repurchase or redeem all corresponding units held by investors in the relevant member state.