Print
Partner News
Analysing the analysts: the next generation of asset managers
Date: 01. March 2022
Retail Funds

Fund Inception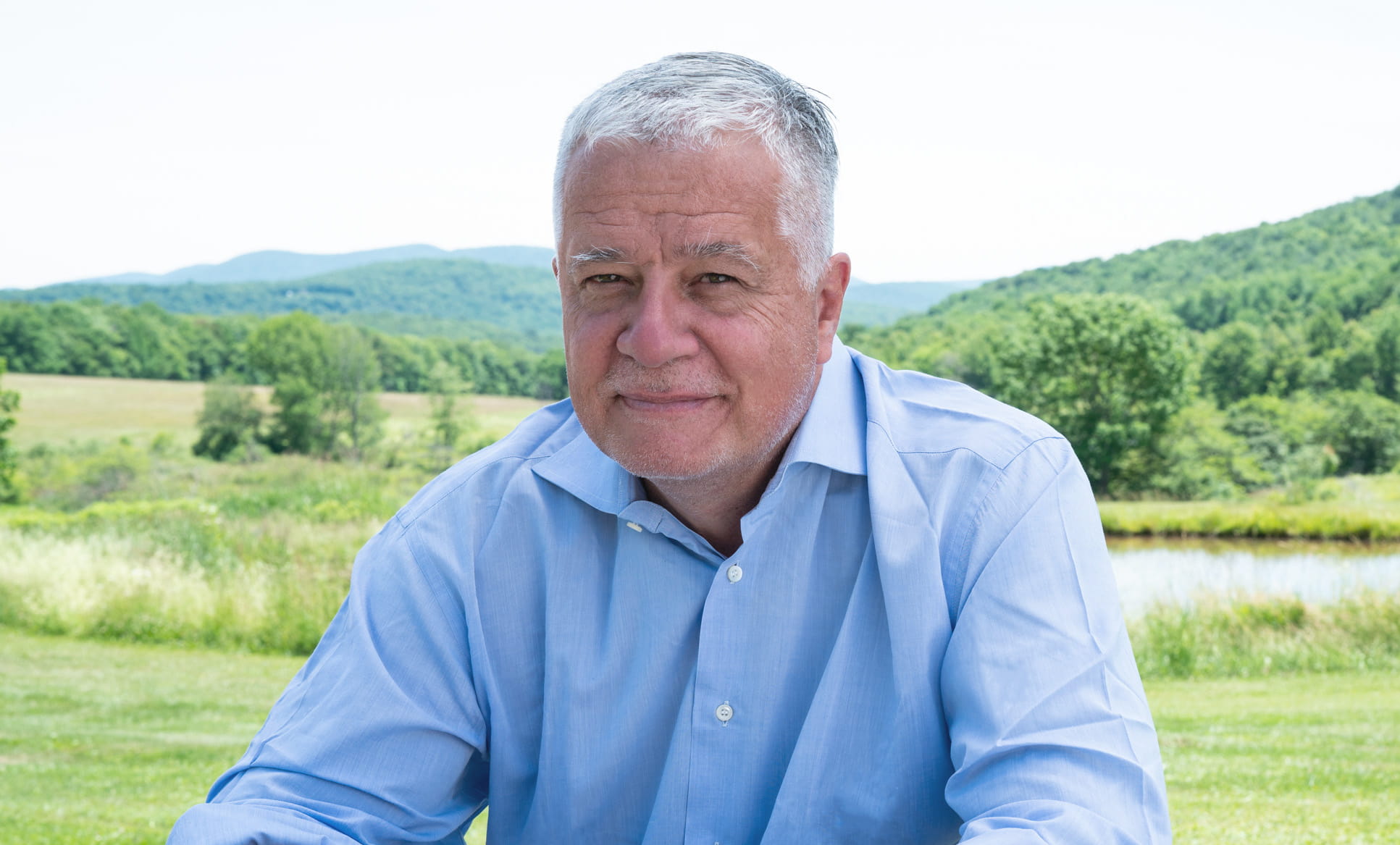 Many asset managers analyse the fundamentals of the companies they plan to include in their investment portfolios. Fund manager Kevin Parker adopts a completely different approach at his New York City-based fund boutique Sustainable Insight Capital Management (SICM). Instead, SICM studies the analyses of more than 10,000 research analysts. Parker, formerly head of asset management at Deutsche Bank, explains exactly how he adds value to his portfolio in an interview with Tim Habicht, founder and managing partner of the news platform Fundview. At his home office on his farm north of New York City, the fund manager discusses how he selects the most reliable analysts, what role ESG criteria play in his strategy and at his fund boutique, and how he aims to beat the highly efficient S&P 500 index.
You recently introduced your first strategy for the German market: the Sustainable Insight US Equity Fund. What's the fund's approach and how do you plan to add value for your investors?
Kevin Parker: Collecting and processing data is central to our strategy. We draw on publiclyaccessible data from more than 10,000 analysts worldwide. Our proprietary algorithm helps us to filter out the best research analysts from this data. On the basis of this data, we use solely the information from analysts who demonstrate the highest skill(the brightest and smartest analysts). We subsequently construct the portfolio with stocks from the US-American S&P 500 to deliver alpha for our investors.

Your process determines, analyses and monitors analysts' skills in order to extract the information from the very best of them. Why do you focus on the analysts rather than on company fundamentals?
We could of course also develop an algorithm that analyses the fundamentals of the companies themselves. But to be honest, a lot of other asset managers and fund boutiques are already doing exactly this using artificial intelligence, Big Data and machine learning. We want to stand out from our peers by focusing on analysts' research reports and we want to look at companies through a different lens. We create added value through our algorithm, which evaluates large pools of data, as well as through the information supplied by the brightest and smartest analysts. If we just used an algorithm to analyse the companies' fundamentals, it would be like hiring our own analysts. By analysing the research analysts, however, we're far more diversified and can incorporate a very broad range of views.

And it's probably more cost-effective than hiring lots of your own analysts?
Of course, and this is key to our business strategy: we want to deliver as much alpha as possible with as few employees as possible. From my experience as global head of asset management at Deutsche Bank or managing director at Morgan Stanley, I know only too well that the biggest costs for any asset manager are those for portfolio management and research. Our investment process is very systematic and based on our quantitative research tool. Therefore we don't need to employ a huge amount of portfolio managers in the traditional sense. This is why we like to think of our ourselves as the next generation of asset managers.
Our goal is to separate the good analysts from the bad and to only use the information and data from the best.
You've amassed tens of millions of analyst recommendations from around the world for more than 20 years. What do you do with this data and how does it shape your strategy?
We've captured and analysed the data and publications of more than 50,000 analysts over the years. The crucial point is how we then, in the next step, analyse and evaluate the data available, which includes the analysts' forecasts, statements and results. We ask ourselves in all walks of life who the best person is best for the job. For example, if I need a medical procedure, I ask myself: "Who's the best doctor in the field?". To find out who that doctor is, I do some research on the internet as well as read the doctor reviews and testimonials from previous patients. We thus analyse other people's capabilities day in day out in all sorts of situations. This doesn't just happen at the doctor's office, but
also for restaurant reviews, at work or on the road. At SICM, we basically do nothing else: we continuously assess all the information produced by the world's more than 10,000 analysts and their publications. This helps us decide completely objectively, with the help of data, which analysts are the best. And we construct our portfolio solely based on this data.

Sell-side analysts tend to underperform the benchmark on average. How do you filter out the most experienced analysts with the best returns for your strategy?
It took us years to develop our system. It is of course crucial to our strategy and to us as a company to find the best and most capable analysts. Our strategy wouldn't generate alpha otherwise. Thanks to the huge volume of data we've collected over the past years, we've constantly improved and refined our algorithm. One thing is clear, however: the majority of analysts' forecasts and reports are often wrong. It's vital to remove these analysts to avoid hurting our performance.
A combination of man and machine delivers the best results and is a strong symbiosis.
The Sustainable Insight US Equity Fund focuses on the S&P 500 – a highly efficient index. How do you achieve alpha and beat the benchmark?
A lot of people think that Wall Street analysts don't deliver added value. This is simply not true. We have a different view of the US market and the analysts who report on it. For there are certainly analysts who add value and help us to outperform even in an efficient index such as the S&P 500. (Why would there be more than 10,000 analysts covering the US market if they didn't add value? Of course, not every analyst outperforms or provides information that we can use for our portfolio. But that's also true for the asset management industry as a whole: there are a lot of funds – some are good, some less so. Our goal is to separate the good analysts from the bad and to only use the information and data from the best.

Will artificial intelligence alter not only the asset management industry but also the way analysts carry out their research?
An equity analyst's work is extremely challenging and time-consuming. It's hard work, I know this from my time at Deutsche Bank when about 700 analysts reported to me. In addition, the number of stocks under analysis has exploded in recent years. When I began my investment career on Wall Street, there were around 3,000 listed companies in the US. In the meantime, today there are about 45,000. This is why the use of artificial intelligence and machine learning is all the more important, including for the work of analysts. Larger pools of information and data can be collected more quickly. There will therefore always be a symbiosis of man and machine, as well as of art and science in the future. This applies to the financial industry as a whole, which must, and will, change in this respect.
We've completely eliminated fossil fuel investments from all our strategies since SICM was founded.
So more of an evolution than a revolution?
Exactly. A combination of man and machine delivers the best results and is a strong symbiosis. The world has simply changed too much by now. There are also, however, discretionary investors who analyse fundamental data all on their own without using artificial intelligence, and who still outperform. The same is true for quant houses. But in our opinion, it makes the most sense to combine the best of both worlds.

ESG is another key topic for the sector along with artificial intelligence and data. The fund's name already indicates an ESG approach to its strategy. How exactly do you integrate ESG criteria?
Throughout my entire career ESG has always been an important topic for me. ESG and sustainability were already important criteria for me more than a decade ago. It was clear to me many years ago that ESG investments would become mainstream. This trend is currently very intense. Since founding Sustainable Insight Capital Management in February 2013, we've therefore focused strongly on ESG and sustainability. We've completely eliminated fossil fuel investments from all our strategies since SICM was founded. This is a key factor for the Sustainable Insight US Equity fund and not only for me personally as an investor but also as a winemaker. According to the magazine Wine Spectator, my French winery Château Maris is one of the five most environmentally-friendly wineries in the world. This underscores my commitment to sustainability.