Print
Press Release
Universal Investment grows dynamically and invests further in Client Relationship Management and Sales
Frankfurt am Main
Company

Retail funds

Institutional investors
Three new Area Heads: Jochen Meyers becomes Area Head Relationship Management Institutional Investors, Andreas Gessinger Area Head Relationship Management Fund Initiators and Marcus Kuntz Area Head of Sales
Further growth of the Sales & Relationship team
Competitive clout strengthened nationally and internationally
The Universal Investment Group is giving greater weight to its client relationship management and sales operations by evolving them into divisions, and continues to invest in response to the company's dynamic growth. Jochen Meyers has been appointed Area Head Relationship Management Institutional Investors, and Andreas Gessinger Area Head Relationship Management Fund Initiators. Both previously held these positions as department heads. Marcus Kuntz, previously head of the customer acquisition department for Asset Manager Solutions, is now the Area Head responsible for all sales activities, with the two former sales departments for institutional investors and asset manager solutions brought together under his leadership. These steps will allow Universal Investment, as a fund service platform and Super ManCo, to further strengthen its clear focus on customer satisfaction and service quality by offering its clients a portfolio of made-to-measure solutions. Overall responsibility for all client activities remains with Katja Müller, Chief Customer Officer and Managing Director of Universal Investment.
Growth of the client teams
The Sales and Relationship Management (SRM) division will also grow further as the company continues on its dynamic expansion path. More than 100 employees currently work in this division, making it one of the largest customer relationship teams in the fund service industry. Bucking the industry trend, Universal Investment created more than 100 new jobs during the last financial year, with further expansion planned for the current one. The company's goal is to establish a multifaceted customer relationship team for its national and international customer groups, thereby optimally positioning it to take on future projects.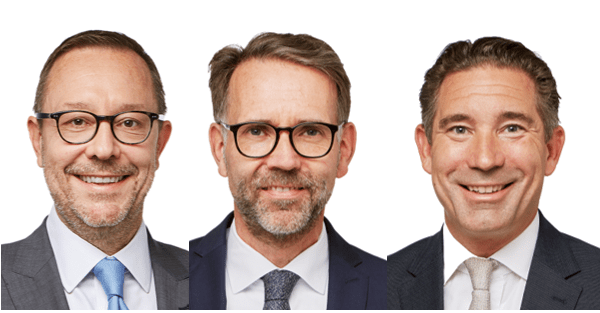 In the fiscal year 2020/2021 alone, ending in September, Universal Investment reported a 20 percent jump in assets under administration to EUR 710 billion. This was largely driven by its fast-growing Luxembourg business, which is playing an increasingly important role. At the same time, the company's move into Ireland and its new London branch laid the foundations for developing the English-speaking customer market and playing an ever-growing role internationally. With this expansion, Universal Investment is strengthening its clout with the goal of becoming Europe's leading fund service platform and Super ManCo as early as next year. The first quarter of the new fiscal year has also got off to a very positive start, with assets under administration rising to more than EUR 750 billion for the first time as of the end of December 2021.

Katja Müller comments: "To provide customers with the best possible support on our open architecture platform, we not only invest heavily in technology and digital transformation, but also specifically in our teams. It's people who understand our clients' needs and develop solutions for them who are the drivers of our growth. But despite all the growth and changes, one thing remains constant: Our business model with its clear focus on our clients' needs, in the ManCo businesses as well as in fund administration."
Media contact
Bernd Obergfell
Head of External Communications