Print
Press Release
UI Enlyte and Bankhaus Scheich's tradias have entered into a strategic cooperation
Frankfurt am Main
Bankhaus Scheich, who has a crypto service platform called tradias, is a trading partner for cryptocurrencies and a market maker for digital assets
This new strategic cooperation with UI Enlyte will help facilitate secondary market activity and expand the tradable investment universe for digital assets
UI Enlyte, a company of Universal Investment Group, and Bankhaus Scheich who have a crypto service platform called tradias, have entered into a strategic cooperation. Both groups plan to jointly support the provision of digital assets to ensure both their availability and liquidity on their respective platforms.

UI Enlyte is one of the world's first regulatory-compliant investment platforms for digital assets. This latest move will provide an additional building block that will help support an open ecosystem for digital assets and digital funds. Meanwhile, Bankhaus Scheich acts as a trading partner for cryptocurrencies and as a market maker for various digital assets through its crypto service platform tradias.

Through this strategic cooperation, UI Enlyte will create additional opportunities for customers on its SaaS (software as a service) platform, providing access to the secondary market and expanding the tradable investment universe. Bankhaus Scheich's tradias is a FinTech service provider, IT provider and service platform for cryptocurrencies and digitalised assets. The tradias platform provides the infrastructure and services that institutional investors require to access the enormous potential digital assets offer.
Daniel Andemeskel, CEO and co-founder of UI Enlyte, explains the vision behind the cooperation: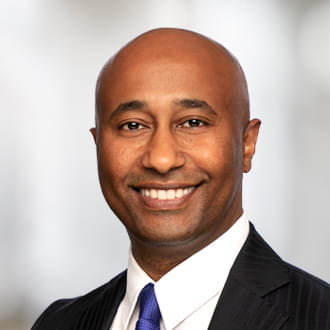 As pioneers, we started early in our quest to build the future of the fund industry through digital assets and digital funds. Our cooperation with Bankhaus Scheich and tradias as a market maker is another important building block for our holistic and open ecosystem, which enables all the process steps needed for customer identification and verification (KYC), administration, reporting and brokerage and custody via wallets.

Boris Ziganke, COO of Bankhaus Scheich, adds: "As a market maker, we have the necessary experience and expertise to further open up the digital investment world to investors. This makes us a major contributor for the development of the eco-system and regulated-trading of cryptocurrencies and digital assets."
* * *
About Bankhaus Scheich and tradias
Bankhaus Scheich Wertpapierspezialist AG was founded in 1985 in Frankfurt am Main and is today one of the leading specialists on the Frankfurt Stock Exchange (FWB). Bankhaus Scheich and tradias provide the necessary infrastructure and services that enable all institutional investors to access digital assets. The knowledge gained over decades as one of the leading securities trading banks and market makers on the Frankfurt Stock Exchange now flows into FinTech service provider tradias at Bankhaus Scheich. Bankhaus Scheich and tradias enable its customers to trade a variety of cryptocurrencies and other digital assets in a regulated manner and offer access to a range of other digital asset services such as tokenization.
About UI Enlyte
UI Enlyte is one of the world's first end-to-end investment platforms for regulatory-compliant digital assets, based on blockchain technology, which meets the quality requirements needed by institutional investors. Founded in 2020 by the Universal Investment Group together with shareholder and managing director Daniel Andemeskel, UI Enlyte digitally maps all the main phases of the investment process from client onboarding, the issuance of digital assets and their administration, to their reporting requirements. This is provided all on a single platform as a white-label solution. UI Enlyte offers these services to institutional investors and asset managers, and in addition partners with brokers, and offers individual solutions across five product areas: STOs for alternative assets, crypto custody, §284 funds with 20 per cent crypto assets, the tokenization of fund units and over the long term, the digital fund.
Your contact for press enquires:
Universal-Investment-Gesellschaft mbH
Media contact
Bernd Obergfell
Head of External Communications