Print
News
"We are living in times of change"
Company

Institutional investors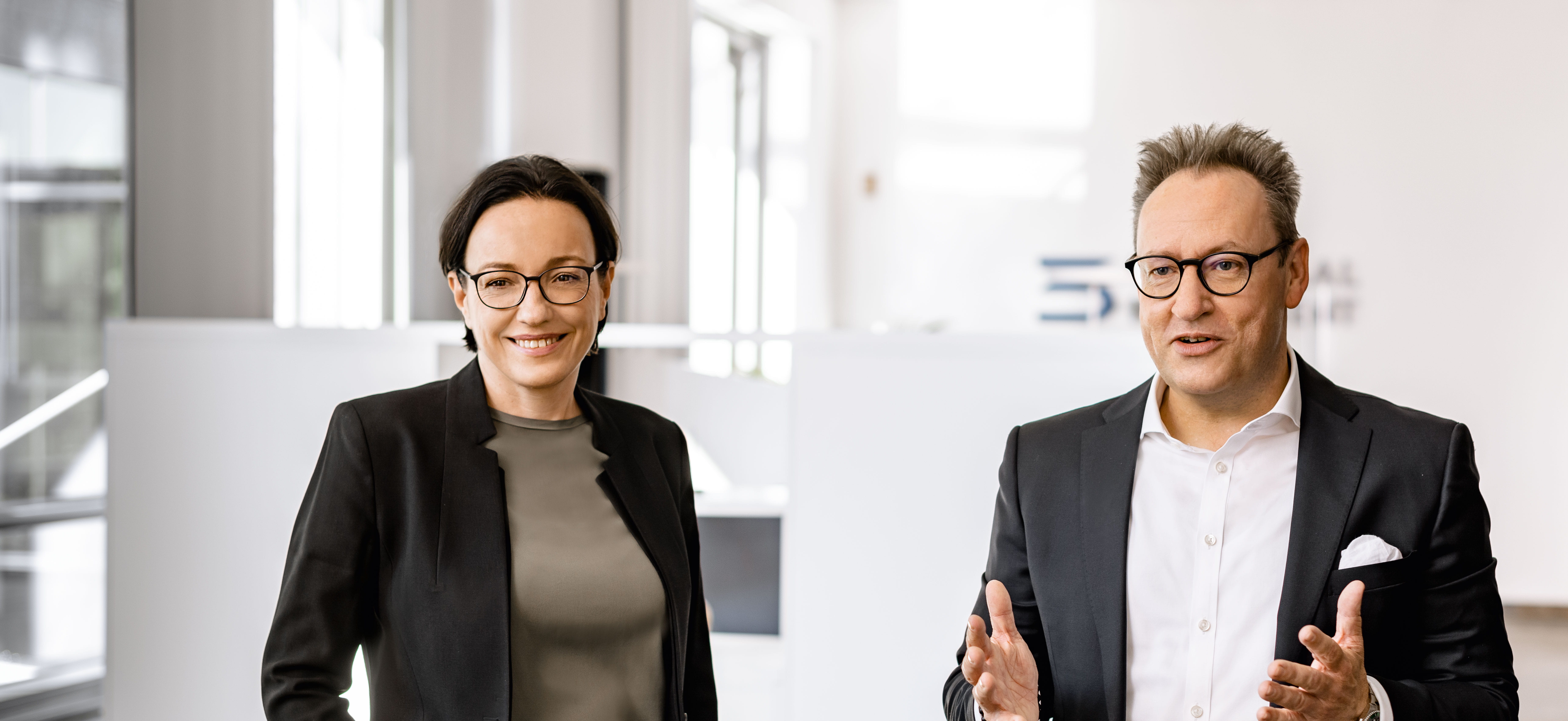 Where does the Universal Investment Group stand today and what plans does it have for institutional investors and asset managers? How strong is the rise in cryptoassets? Chief Executive Officer Michael Reinhard and Chief Customer Officer Katja Mueller, provide answers to these questions in this interview.
universal spotlight: Mr Reinhard, before we discuss the future, how has Universal Investment developed over the years?

Michael Reinhard: We have grown with our clients over the years. I am proud of this development. We have taken decisive steps to lead Universal Investment towards a stable and successful future. We are now the largest independent ManCo provider in Europe that also offers fund administration services. Despite the pandemic, the inconceivable war in Ukraine and many other challenges, we remain the number one master and service KVG in Germany, where we are also the largest third-party ManCo provider. Added to this, we are also the largest AIFM ManCo in Luxembourg. Our success in these areas is strongly linked to the success of our clients. We have successfully completed the acquisition of an Irish platform from Bankhaus Metzler and were thus able to establish our third-fund domicile in Ireland. Now that we have acquired European Fund Administration (EFA for short), we will be able to offer the local administration of assets throughout Europe once approval has been received from the Luxembourg Financial Sector Supervisory Commission (CSSF). Universal Investment is therefore one of the few providers in Europe that can offer institutional investors and asset managers, solutions across three fund service and ManCo locations in Europe, namely Frankfurt, Luxembourg and Dublin, each with highly experienced local teams and significant substance.


We continue to add new partnerships and new functionalities to the platform for portfolio managers.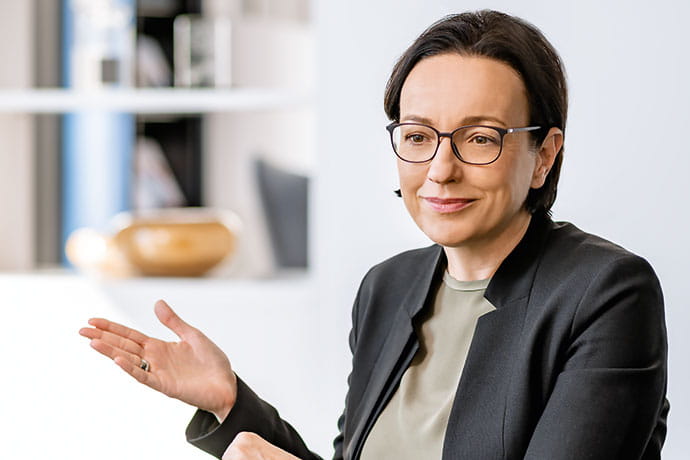 What does this growth mean for your clients, Ms Mueller?
Katja Mueller: We fulfil two promises for two sets of client groups. We enable asset managers worldwide to concentrate fully on their core competencies because we take care of everything else through our expertise and our future-proof platform. We also support institutional investors by managing their investments across all asset classes efficiently, transparently and in compliance with regulations. We are now represented across three of the most important European investment locations and have also opened our London office to attract clients based in the UK and the Americas. We also want to help shape the future of the fund industry and accompany our clients along this journey. One example of this is the acquisition of the B2B online community CAPinside. This is one of several building blocks needed to establish a one-stop distribution platform for all asset classes for our fund partners. CAPinside provides a digital offering for connecting intermediaries such as IFAs with asset managers. UI labs was able to expand the "flowsuite" product offering with additional front office and reporting solutions as software as a service. We continue to add new partnerships and new functionalities to the platform for portfolio managers. Through UI Enlyte, we can also accompany our clients on their journey to the world of digital assets. Legislation has created the legal framework for this to be done. For example, this allows domestic special funds with fixed investment conditions to invest up to 20 percent of their holdings in crypto assets. Moreover, together with EFA, our goal is to offer the entire spectrum of investor services in the future with additional solutions in alternative investments and private assets.

Ms Mueller, what can institutional investors and asset managers expect in 2022?

Katja Mueller: This wave of new regulations experienced by the industry in recent years will not subside but may increase. Our teams of experts are currently working on well over 30 regulatory projects and we are investing significantly to ensure that our clients will be on the safe side in the future. After all, financial regulation will become more concrete and detailed, especially in areas like sustainability, where the quality of ESG investments is very important for investors. Alternative investments will continue to grow and will account for an increasing share of institutional investor portfolios and asset manager investment strategies. We can see this from data on the capital flows across our platform as well as from the many conversations we have with our customers. Investments in real estate is also quickly becoming important for our clients, along with private debt structures that have become an integral part of many investment strategies.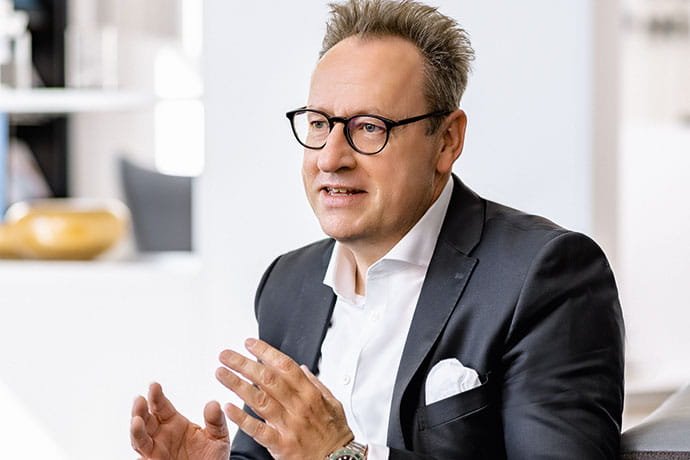 We believe that 2022 could be the breakthrough year for digital assets.
How strong is the rise of cryptoassets, Mr Reinhard?

Michael Reinhard: Cryptocurrencies and digital assets have become a serious investment opportunity. We can also see this through the ECB's deliberations on the digital euro. We have been intensively involved with digital assets in recent years and have subsequently launched our subsidiary UI Enlyte. This is one of the first regulatory-compliant investment platforms for digital assets that uses blockchain technology and meets the quality requirements that institutional investors have. UI Enlyte digitally maps all the main stages of the investment process on a single platform: from client onboarding to the issuance of digital assets, and their administration and reporting. Together with our clients, we are working on concrete projects for security token offerings, §284 funds with crypto quotas and tokenised fund units. As soon as regulatory authorities give the green light, we will be able to provide these services for a completely digital fund. We believe that 2022 could be the breakthrough year for digital assets.

What else can we expect from Universal Investment?

Michael Reinhard: We are operating in a time of change and will continue to focus on growth and invest in our people and technology. We also expect further consolidation in the investment industry. Here, we also want to play an active role. Competition is becoming stronger and more global. Efficiency and volumes are of immense importance in our business. Therefore, even after completing the acquisition of EFA, we are on the lookout for further capital management companies and exciting companies that complement our product range. Our home market remains Germany, and here we want to expand our top position as the best master and service KVG. Nevertheless, offices and branches in Scandinavia, Asia and on the East Coast of the US are on our list. We are pleased to report that our location in Krakow has now grown to over 200 employees. These comprise of newly acquired specialists from the fields of accounting to robotics, to data science. These new hires help enrich the services that our cross-location teams can provide. Last but not least, there is also the rapidly growing area of sustainability. Here, we are working on a daily basis to update risk calculations on alternative ESG data so that investors and asset managers can quickly adjust their portfolios.

"Clients First" is your motto. What does that mean in concrete terms, Ms Mueller?

Katja Mueller: This motto expresses our conviction that we as a fund service platform and SuperManCo are successful and will only remain successful if our German and increasingly international clients are successful when we provide them with customised solutions. We have achieved this together in the past twelve months despite the effects of the pandemic. Now we will continue to invest significantly in innovation and the product solutions of tomorrow. This will set new standards as we remain the leading platform for the fund industry.